Hope everyone had a good holiday! I've been pigging out lately which explains the lack of posts...that might continue though as I need time to recuperate~ But I'll to post new stuff in a reasonable timeframe!
I'm sure a bunch of us Sephora fanatics have received an email doting "Sephora's First Ever Boxing Day Sale! Select Items 20-60% off!"
I carpooled with Mr. Pretty to work so I had to wait for him to get off. Unfortunately, he works at a mall so I got a pretty good reminder as to why I don't do Boxing Day shopping anymore. As long as I don't have to lineup to get in.The parking headaches, the crowds, the lineups, the never-amazing deals, I don't know why people bother. For all you Americans out there, Canada really doesn't do BD very well. Anyways, as I was really, really, REALLY lucky to actually find parking, I thought why not pay Sephora a visit?
However, it was quite underwhelming for me, to say the least. Really it's just a bunch of stuff from the "Sale" section of their website. It was quite weird actually, as they have some stuff on the sale racks that they don't normally carry.
For example, they had DDF products but the store I was in doesn't usually carry that brand.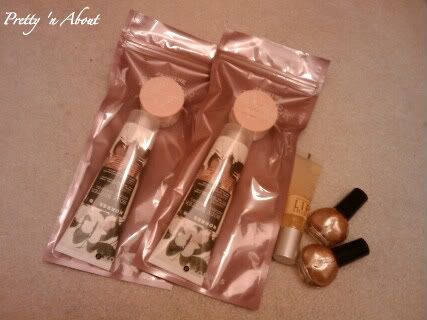 But in the end I did pick up some stuff:
- Korres Jasmine Lip and Body Butter Duo ($13CAD) x 3
- Lavanila Lip Shine in Pure Vanilla ($9CAD)
- Sephora Glittering Nailpolish in Beige Topaz ($3CAD) x 2
I've actually been eyeing this set for quite some time. It had always been sold out at my local store but they actually restocked a lot this visit. So I picked up 3 of these, one for myself and 2 to giveaway as a belated present.
It's such a wonderful scent. I love how it smells exactly like Jasmine green tea. I'll try it soon and tell you all how it is.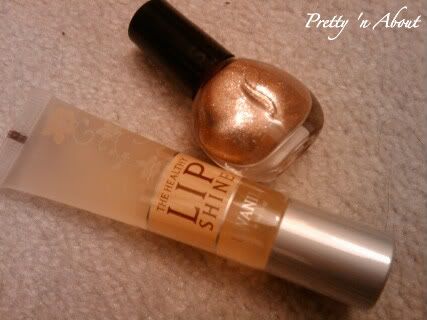 I really like Lavanilla's Vanilla Grapefruit scent, and I appreciate the fact that this is a pretty natural product, and it was on sale, so why not?
As for the nailpolish, it's a pretty nice color. A bunch of coworkers and I actually tried it before and we all liked it but it was $6 at the time and it really was too expensive for such a small bottle, so we didn't get it. Now that it was on sale, I got 2, one for myself and on for said coworker.